Auger Filler Machine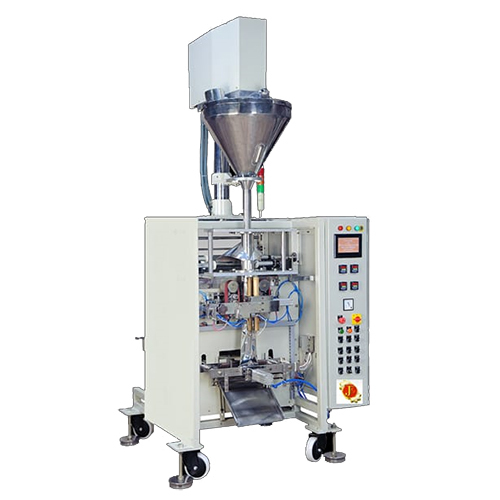 Auger Filler Machine
Price And Quantity
Piece/Pieces

150000.00 - 550000.00 INR
Product Specifications
Filling Machine

Stainless Steel
Highly Efficient Less Power Consumable Durable

Automatic
Product Description
A type of packaging equipment known as an auger filler machine is used to accurately and effectively fill dry or powdered materials into containers like bags, bottles, or pouches. To measure and dispense the product in a controlled way, it makes use of an auger mechanism. Auger fillers are frequently employed in sectors of the economy such food, drugs, chemicals, and cosmetics.
The general operation of an auger filler machine is as follows:
1. The machine has a hopper, also known as a bulk supply container, which holds the dry or powdered product that needs to be filled. The hopper makes sure that there is always product available for the filling process.
2. The machine's main part, an auger that resembles a screw, is what makes it work. The product is transported to the filling nozzle or tube by the auger as it rotates to draw it out of the hopper.
3. Filling Nozzle: Above the container to be filled is where the filling nozzle or tube is placed. The product is dispensed into the container through the filling nozzle while the auger revolves. To achieve precise and reliable filling, the auger's spin is timed to the filling procedure.
4. Auger fillers often have a volume control feature that lets you change how much product is delivered. This is accomplished by altering the rotational speed of the auger or the duration of time the auger is in operation during each filling cycle. The device could have a control panel or digital interface for simple filling parameter change.
5. Filling that is Clean and Accurate: Auger fillers are made to offer accurate and Clean filling. They frequently have anti-drip nozzles or hoover systems to stop product spills or dust from accumulating. In addition, some machines have dust collection devices to keep the workplace tidy.
6. Integration: To establish a completely automated packing process, auger filler machines can be incorporated into packaging lines. These machines work in conjunction with conveyors, sealing devices, and labelling systems.
It's vital to remember that the manufacturer and specific application requirements may have an impact on the auger filling machine's design and capabilities. different augers for blending or dosing different products, servo-driven auger systems for precise control, or specialised auger designs for handling difficult goods, like small powders or granules, are examples of extra features some machines may offer.
All things considered, auger filler machines are effective and adaptable packaging solutions for correctly filling dry or powdered items, assuring dependable and consistent packing operations.